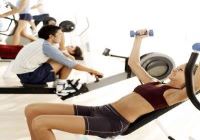 Laura Chandler, Dr.PH., MPH
Dr. Laura Chandler's research interests include adolescent and college health issues. She is particulary interested in the role fitness assessments play in motivation for physical activity.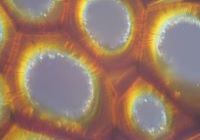 Jasmeet Gill, Ph.D.
Dr. Jasmeet Gill's research focuses on breast cancer, specifically differences in the biology of and risk factors for in situ breast cancer and invasive breast cancer. She's also interested in serum biomarkers, gene polymorphisms and risk factors for cancer in ethnic minority groups. Dr. Gill will continue research with the Hawai'i/Los Angeles Multiethnic Cohort and start new projects with minority populations in Southern California.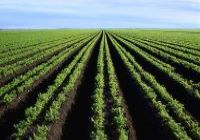 Danny Kim, Ph.D.
Dr. Danny Kim's research is in the field of environmental health science and chemistry. The principal focus of his research is to understand how diet modifies health and disease. Specifically, he uses analytical instruments such as mass spectrometer, HPLC, NMR, and capillary electrophoresis to elucidate biological function of boron (diet) and its role in reducing the risk for prostate cancer.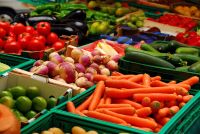 Archana McEligot, Ph.D.
Dr. Archana McEligot's primary research interests include examination of the association between dietary intake and cancer control and prevention. Specifically, Dr. McEligot has assessed the influence of dietary intakes on breast cancer outcomes, as well as the role of nutrition in health disparities. She is also interested in assessing the relationship between dietary circulating biomarkers in blood such as folate and carotenoids in conjunction with genetic polymorphisms on cancer risk. She is the first awardee at CSUF to receive the prestigious National Cancer Institutes, K07 Career Development Award investigating the interaction between DNA repair genes and diet on breast cancer risk. The findings of this study will help further explore not only diet, but also the role of diet and genes on breast cancer risk and survival. Dr. McEligot has also been co-investigator on several studies, including a hereditary breast cancer study, and studies assessing health among Pacific Islanders.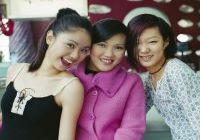 Michele Mouttapa, Ph.D.
Dr. Michele Mouttapa has extensive research experience in psychosocial factors related to adolescent health. Research areas include adolescent smoking initiation, alcohol consumption among college students, violence among preadolescents in inner cities, and HIV and substance-use prevention among incarcerated juvenile offenders. Dr. Mouttapa is also actively involved with the Center for the Promotion of Healthy Lifestyles and
Obesity Prevention, and is currently co-investigator for two grants: one that examines the nutritional and exercise aspects of children with Prader-Willi Syndrome, and one that evaluates PowerPlay-OC-MD, a pediatrician-directed intervention in Santa Ana that targets overweight and obese children.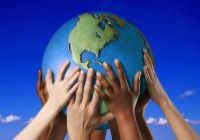 Tu-Uyen Nguyen, Ph.D., MPH
Dr. Tu-Uyen Nguyen's research focuses on reducing health disparities by understanding the socio-ecological influences of culture and ethnicity on the health-related behaviors of medically-underserved communities. Her current work includes research on effective cancer education strategies for diverse Asian and Pacific Islander communities; program evaluation using qualitative and mixed research methods; community-based patient navigation; community and organizational capacity building strategies; and linguistic-cultural competency in health promotion programs and health services delivery.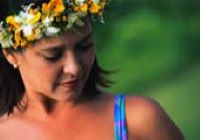 Sora Park Tanjasiri, Dr.PH., MPH
Dr. Sora Park Tanjasiri has extensive research experience in the community health needs of diverse populations, particularly Asian-Americans and Pacific Islanders (AAPIs). Her scholarship applies community-based participatory research principles and techniques to understanding and addressing cancer health disparities, include tobacco prevention, cancer early detection and survivorship. She has served as Principal Investigator or Co-Principal Investigator on more than a dozen extramurally funded cancer-related studies of AAPIs, including Principal Investigator of the five-year, NCI-funded Community Network Program called WINCART: Weaving an Islander Network for Cancer Awareness, Research and Training.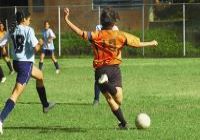 Lenny Wiersma, Ph.D.
Dr. Lenny Wiersma's research focuses on the psychology of sports. Current projects include a phenomenological investigation of the psychology of big wave surfing; the development of a play- and games-based physical activity program for youth; and psychological factors related to ultra-endurance events. His research interests also include applied sport psychology with competitive swimmers; psychology of extreme sport participation; psychosocial aspects of youth sports; and the promotion of play in children and adolescents.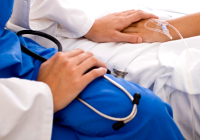 Diana M. Tisnado, Ph.D., MPA
Dr. Diana Tisnado's research interests include using quantitative and qualitative methods to study access to and quality of cancer care, with a special interest in addressing health disparities facing ethnic minorities and other vulnerable populations. Dr. Tisnado has conducted studies across the continuum of cancer care, examining issues of access to and quality of cancer screening, treatment, survivorship, and end-of-life care.